Description
This special edition WWF X Beevive bag is designed for those who love nature, exploring and saving bees. You can pack your bag up for a picnic, take it to school or wear it around town and the cool part is… it's made from recycled plastic bottles!
By re-utilizing discarded bottles our manufactures were able to produce 100% recycled polyester fabric. Giving the bottles a new, wearable lease of life whilst reducing the amount of plastic waste ending up in landfill and our oceans.
This rucksack is strong, durable and ready for an adventure.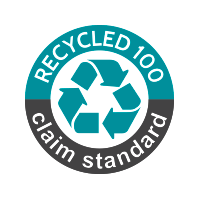 The RCS (Recycled Claim Standard) is used as a chain of custody standard to track recycled raw materials through the supply chain.